---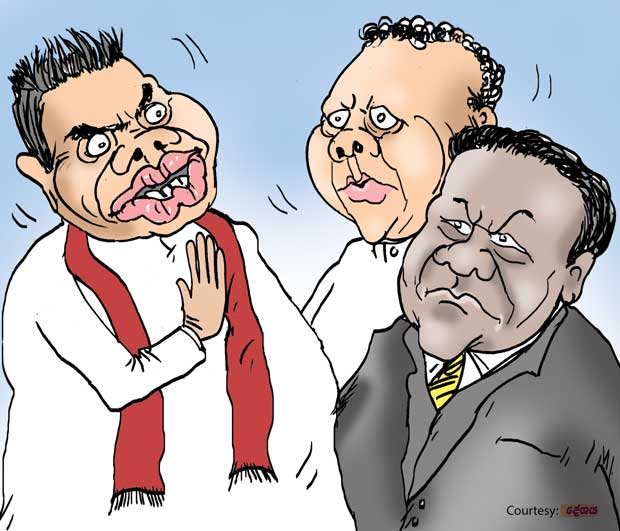 The sports purohita and the one presiding over the popular game had an encounter with the political scion of the Giruwapattu political dynasty in the council lobby the other day.

The duo asked the Giruwapattu kid why he was opposed to the ongoing moves to unite the Pohottuwa with the Hand.

Pat came the reply: "I have got enough reasons and am dead against these moves!"

The sports duo tried to explain the importance of party unity as the need of the hour pointing out that a clear choice was before them: to swim together or sink together.

"Everyone remembers the need of the unity when they are sunk up to the nose level," retorted the Giruwapattu scion. I am opposed to all peace moves being made while happily riding elephant back!"
He added: "Don't think that you can intimidate us into coming crawling back to you! You have already done enough harm to us! Have you got any more harm to do to us?"

After giving vent to his strong feelings, the young man walked away as the sports duo looked on speechless.