---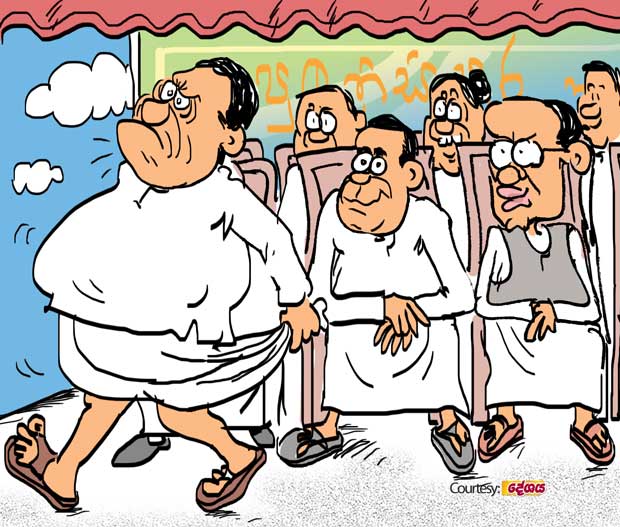 There was a big celebration recently in a city in Rajarata presided over by the Big Boss.

A certain state purohita who attended the ceremony was chagrined to find that no chair had been reserved for him in the front row on the stage. Incidentally this state purohita was one of the few Betel leaf stalwarts who quit the previous regime to throw in his lot with the movement formed to herald a yahapalanaya in the country.

Later the disgruntled purohita had a brush with the organizers over their failure to offer him a front-row seating on the occasion and left the venue in a huff.

On learning that the state purohita in question had boycotted the ceremony for not being accommodated in the front row, the Big Boss had observed that the front row seats were meant for the purohitas at Cabinet level. Therefore, the state purohita had no reason to feel affronted.

On being informed, that the one who boycotted the event had been billed to address the public meeting, the Big Boss asked the organizers to accord this honour to a young junior Diyawanna member present on the occasion.