---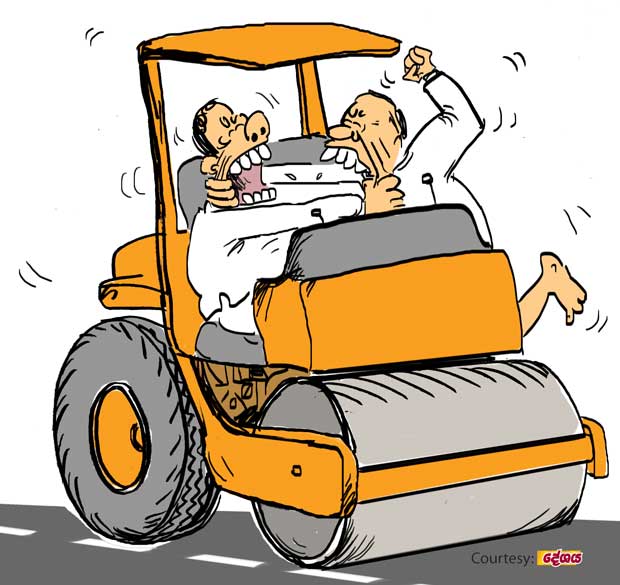 The public interest in the much hyped reshuffle of the top team has waned with days passing by with no definite signs of the event in sight.

However, some purohitas hoping for a better portfolio continue to hold fast to the belief that it will come sooner or later. In fact, some of them have set much store by the assurance given by Number One to a purohita from the deep House to offer him a much better subject to him.

Meanwhile, a number of senior purohitas have already appealed for a change of their portfolio.

Meanwhile, two Betel leaf heavyweights are said to be vying for one particular portfolio and are said to be using all means at their disposal to get it. The fight over the portfolio has bred such bitterness between them they are particular these days to avoid a face to face encounter.

The subject coveted by the two rivals – one from Rajarata and the other from Ruhuna is said to be 'highways' now being handled by a Green stalwart from the upcountry.

After hearing about the battle raging over the highways subject, the palace has decided not to offer it to either of them when the pack is reshuffled, informed sources say.