---
Attending the weekly top team meeting carrying a mobile phone has been declared taboo by Number One. And Number Two has endorsed the taboo.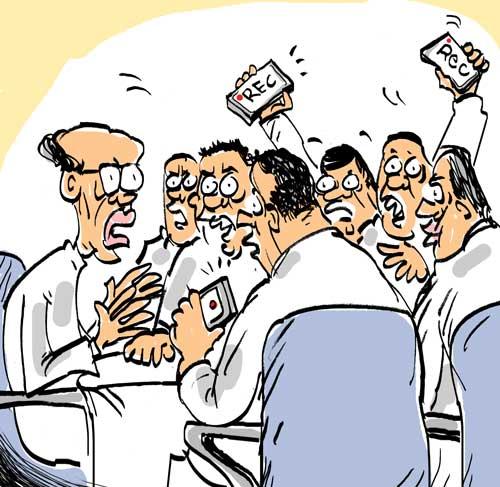 Emphasizing the need for the taboo, Number One had told the top team members that the ready availability of the hand phone could lead to embarrassing leak-outs of sensitive confidential information that transpires at the top table. He recalled that even in the days of former Madam there had been 'reporters.

The taboo had become necessary because of the suspicious conduct of at least three top team members, who have been often found with their hand phones pressed against the ear during the proceedings of the top table.

They have been found with their phones held against the ear even when very sensitive national issues were being discussed.

One of the trio is said to be a Green stalwart from the Colombo District. The other two are from Gampaha and Rajarata respectively. One of them is a fair one, they say.