---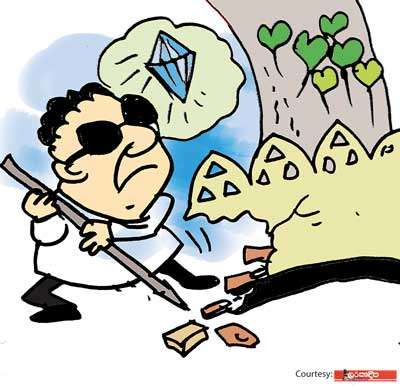 A powerful politico in an area North of the hill city had got a Bodhi Praakara – a parapet wall around a Bodhi – torn down to recover a large haul of geuda stones buried in it, they say.

A gem merchant who put up this Bodhi Praakara several decades ago used earth dug up from gem mines to construct it and the earth thus used abounded with geuda stones which were considered worthless as the heat treatment to convert them into precious stones was not known at that time.

The politico who had come to know that the geuda stones were present in abundance inside the parapet wall had recovered the stones after quietly pulling it down.

The geuda stones fetch a very high price in the market these days, they say.