---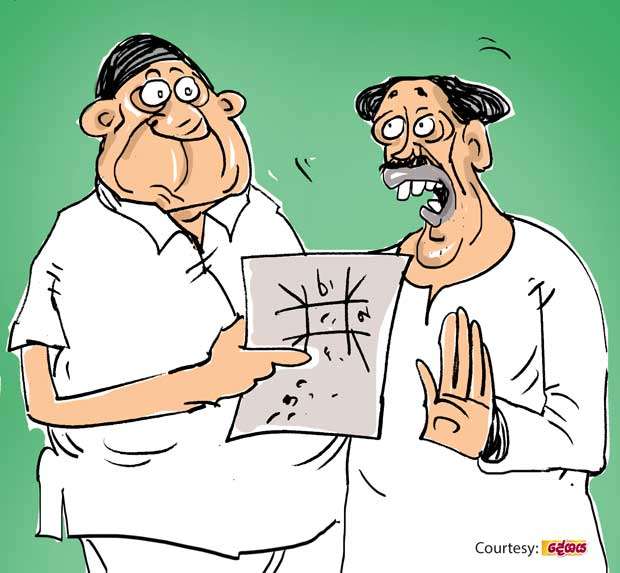 Who should be our party horse at the coming big poll race?

This is the question nowadays one Green party worthy would ask another colleague of his whenever they get an occasion for a chit-chat.

Speculation on this question keeps mounting notwithstanding the young secretarial one's repeated assurances that their candidate would be none other than their present party leader.

The name of an enterprising offspring of a former holder of the coveted office is often mentioned in various quarters in this connection. But some sources close to him maintain that he is not ready to run at the coming race. They have disclosed the reason to a select few; star gazers have advised that the Dasa periods he is going through these days are not auspicious enough to attain a goal so high!

Given this situation, young Green radicals are said to be in search of a popular prominent figure befitting common candidate status. Their eyes have already turned on two choices – the current Diyawanna chair and the gangling one of national heritage fame.

Meanwhile, a sizable group of Greens, wiser from experience, is said to have vowed that they would back only one of their own this time round!