---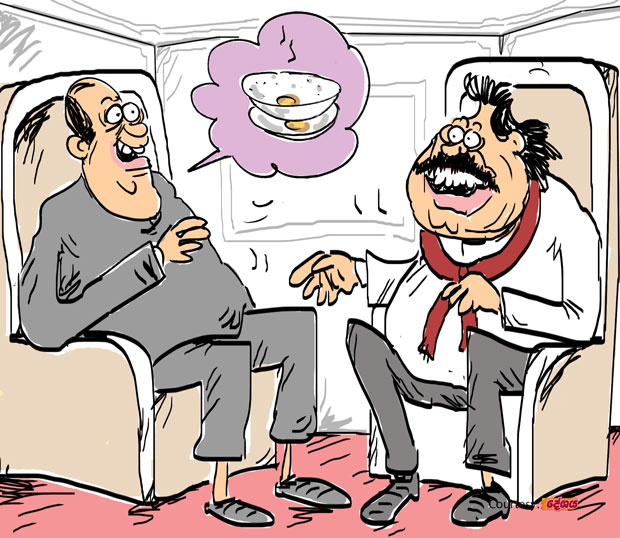 The former strongman who recently paid a visit to the Land of the Malays, was accorded a right royal welcome by the VIPs of the state as well as the Sri Lankan expatriate community in that country.

The former strongman called on the highest political authority of that country on invitation and on that occasion the two leaders spent a long time recalling shared memories and swapping amusing political anecdotes. The VVIP host, during this intimate conversation had posed a few questions which caused the Sri Lankan guest a measure of discomfiture, they say.

Questions and answers had run as follows:
VVIP host: Is it correct that your successor – the incumbent one – was a member of the top team in your government?

The former strongman: Yes. He handled the Health portfolio.

VVIP: He was the general secretary of your political party as well?
The former strongman: Yes.

Then came the question that unsettled the Sri Lankan guest a little bit.

"Is it correct that he shared a 'hopper dinner' with you at your official residence the night before he quit the government to contest the election against you?"

The distinguished guest had first greeted this query with a guffaw.

However, he later gave a lengthy answer to this question, they say.