---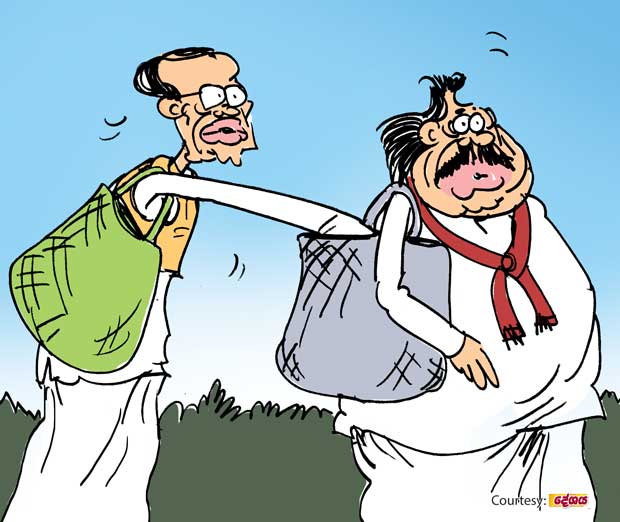 Yahapalanaya Number One has developed a soft heart for at least two front-liners of the JO, they say.

One of these two front-liners is a gabby one from the upcountry. A purohita of the former regime, he is now a backbencher. The other one, with a close connection to a political family in the country, hails from Pasdun Korale in the Kalutara district. The duo, despite being vociferous dissidents, often make it a point to affirm their loyalty to the Blue party and maintain that the party should come before self. A good political activist, the politico from the Pasdun Korale has been assigned the job of organizing the Pohottuwa activity in the Uva province by the JO.

The duo lost their Blue party organizer posts at electorate level when Number One appointed two new organizers to replace them recently. Nevertheless, both of them continue to have an understanding with Number One, party seniors say.