---
A provincial politico elevated to the purohita status recently is said to be using his influence to shield a fair and lovely one who had defrauded Rs.1.8 million while serving in a co-operative establishment.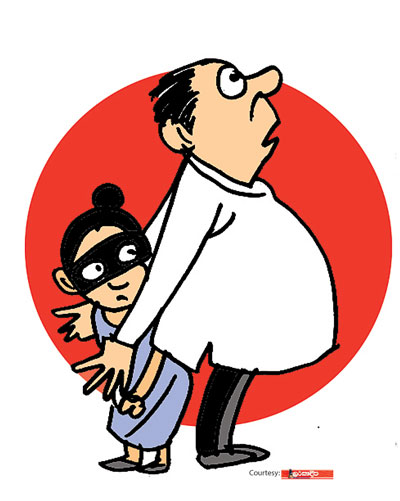 The fair one had misappropriated the money which she was expected to deposit in the bank account operated by the establishment.

When a question was raised about this fraud in the provincial body, the purohita had replied that action was being taken to hold an inquiry into the fraud after interdicting the errant party.

However, though about two months have passed since the commission of the offence, no action has been taken to institute an inquiry. The high-ups of the establishment too have failed to pursue the case, they say.