---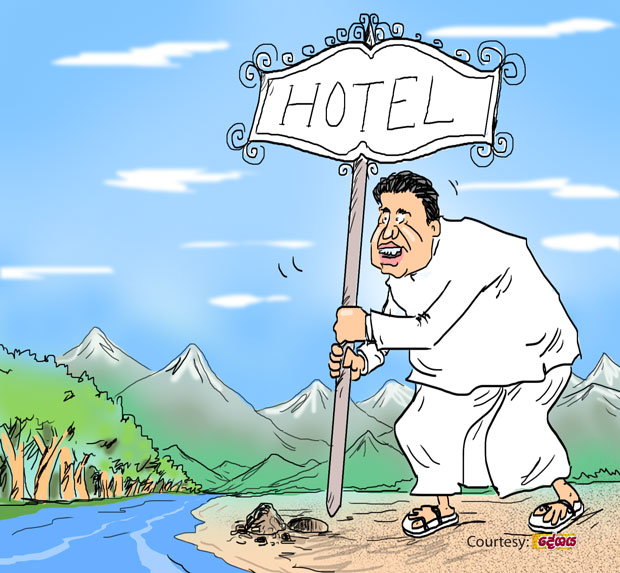 A young talkative Green party state purohita hailing from the Colombo district and well known for his holier-than-thou attitude has launched the construction work on a massive hotel project on the Hantana hill in Kandy.

This hotel project launched with callous disregard for the ecological balance of the terrain has also become a big nuisance to the people residing in the vicinity of the construction site.

The harried residents in the locality have planned to make representations to both Number One and Number Two against the ongoing hotel project. They have also decided to stage a massive protest if the two high political authorities fail to address their representations.

Residents say that the state one appears to be taking much more interest in this venture than his subject and the project has already caused much damage to the environment.