---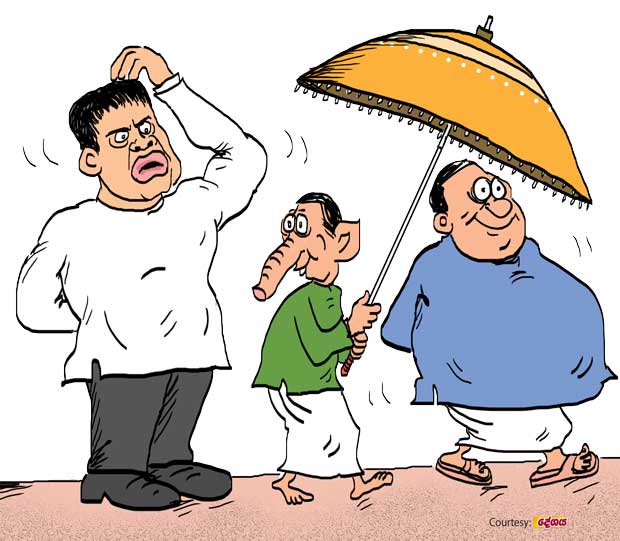 A vociferous Green party deputy stirred up a hornets' nest the other day when he held a brief for his purohita at Cabinet level at his party's Diyawanna group meeting.

The deputy had rushed to the defense of the purohita from the Betel leaf party when the young Green ones were taking the latter to task for his non-cooperative attitude towards the government's poverty alleviation programme.

The deputy, a good actor accepted defeat with good grace in the face of angry howls of protest from the young Green backbenchers, they say.