---
A 14-member group led by a prominent politician who was on a foreign tour had brought goodies weighing more than 1,000 kilos on their return home, they say.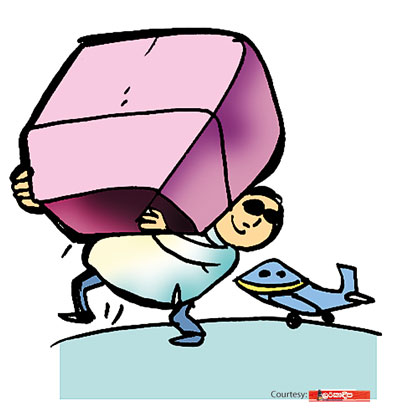 There were several clerics too in this group.

Although the baggage weight entitlement of the entire group was only 400 kilos, the airline officials had made no objection to the excessive baggage taken on the flight for fear of incurring the anger of the powerful politician, they say.