---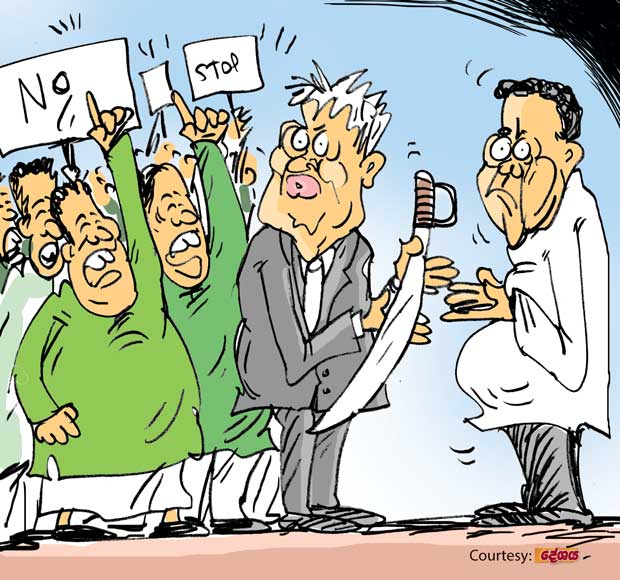 A suggestion had come up at a high level Green party meeting that the law and order portfolio now being held for the time being by the party boss be offered to a party bigwig hailing from the upcountry, a lawyer and a holder of a high office in Diyawanna to boot.

The suggestion drew a howl of protest from those present which took the party boss by surprise, they say.

Even the party's secretarial one was among the high-ups joined this instantaneous protest.

Some seniors had later confided in the leader that offering the law and order to the upcountry guy would be like putting a fox in charge of a poultry coop.