---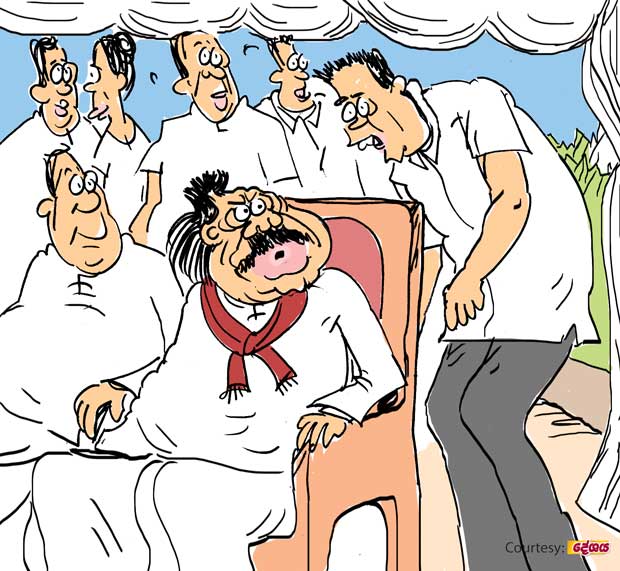 The former strongman the other day accompanied by security personnel as usual called at a well-known temple in the city to pay his last respects to a Buddhist prelate.

After paying his last respects to the prelate, the former boss greeted a large group of VIPs and members of Maha Sangha present on the occasion and later got engrossed in a lengthy discourse with them on several topical national issues including the new Constitution in the making.

While this discourse was proceeding, another security detail was seen entering the temple premises. One member of the just-arrived detail approached the former strongman's security personnel and inquired from them when their Lokka was expected to leave the temple premises. The former strongman's security men replied that they did not know. The newcomers left the place and returned after about half an hour and made the same inquiry. Having realized the significance of why they wanted to know the time of their boss' time of departure, the security chief headed where the former strongman was engaged in an animated discussion with a group of mourners and quietly informed him of the new development.

The former strongman chuckled and said: "Ah! Is that so? Then let us go now!"

Soon after the former strongman's departure, a motorcade escorting a very important person entered the temple premises.