---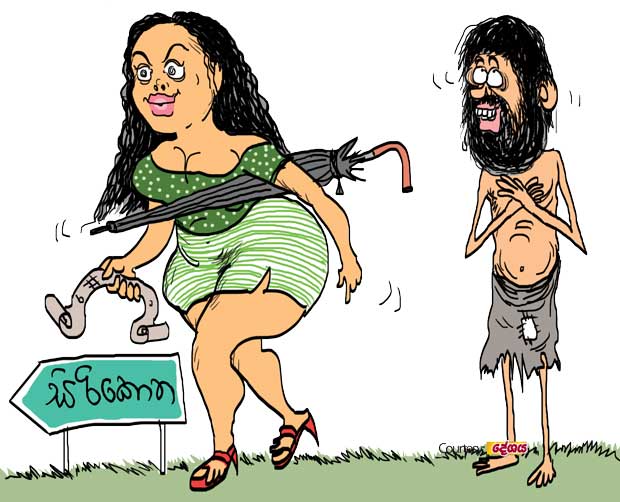 This former purohita was returned to Diyawanna from a district in the hills at the last general polls.

Once Green, the former purohita found the Betel leaf party now being buffeted by ill-winds is no longer conducive for his political health. So he made several bids to turn Green again without success.

Our man, a firm believer that failures are the pillars of success, has now enlisted the services of a mediator – a comely one to champion his cause with the Green leadership. This fair and lovely one, a popular actress to boot, is said to have carried out many missions on behalf of the former purohita with great success in the past.

However, this time round all wiles and charms she has used on Green stalwarts on behalf of her long standing patron has so far failed to draw a positive response, they say.