---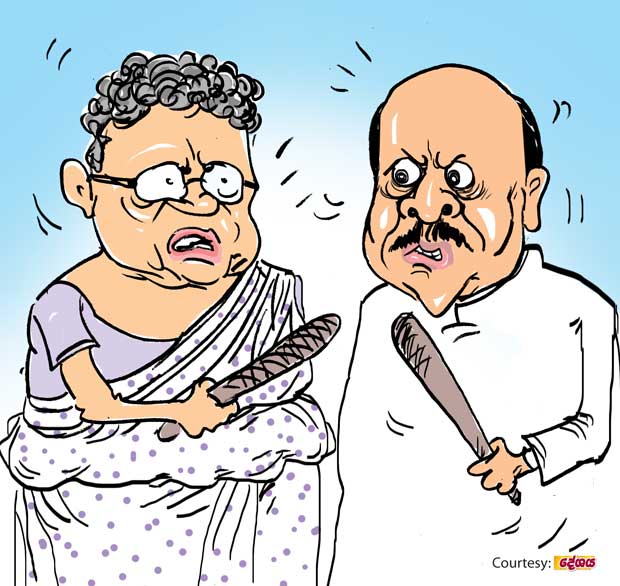 This story is about two close relatives engaged in a protracted battle. Both are powerful characters at provincial level in the hill country. One is a male and the other a female.
The enmity between the two characters smoldering under the ashes for a long time has now come out into the open, they say.

Now a move is underway to impeach the lady by means of a no confidence motion to be adopted by the provincial body. Several heavyweights in the province have already expressed their support for the move. However, the lady remains unmoved assured of the blessings of the most powerful ones at the centre. Meanwhile, not to be outdone, the lady is busy preparing a dossier containing evidence incriminating her kinsman, they say.