---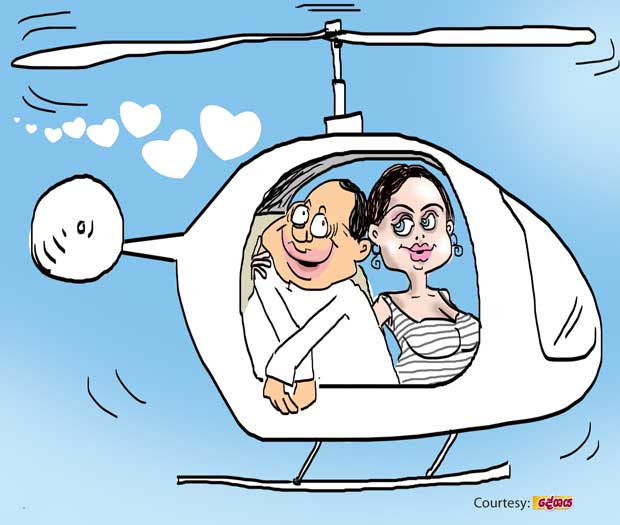 A grand ceremony followed by a tournament was held in the cool climes of the central hills on the eve of the holiday season.

A purohita, an artiste to boot and a lovely young star from the neighbouring country were the chief guests.

The organizers had hired a helicopter, at a high cost, for the chief guest duo to travel comfortably to the venue of the function and back to Colombo.

The function over, the purohita had invited the comely star to dinner in a high-end hotel in the area. She had accepted the invite without unnecessary demur and the purohita left for the hotel with the young star after assuring the organizers they would leave for Colombo soon after the dinner.

The duo had enjoyed a sumptuous dinner after saying cheers to taste the flavour of a drink or two of a kind more suited for royalty and the time spent in fun and laughter had flown without their knowledge. And it was nearly 12 hours later when they left the hotel.

The organizers had a hard time in explaining to some people the 'disappearance' of the purohita and the lovely star, but what worried them most was the unexpected situation where they had to pocket out several hundred thousand for using the helicopter for 12 extra hours!