---
The wedding of Number One's son was held at Colombo Hilton the other day. It was a simple ceremony. However, the entire place was under tight security.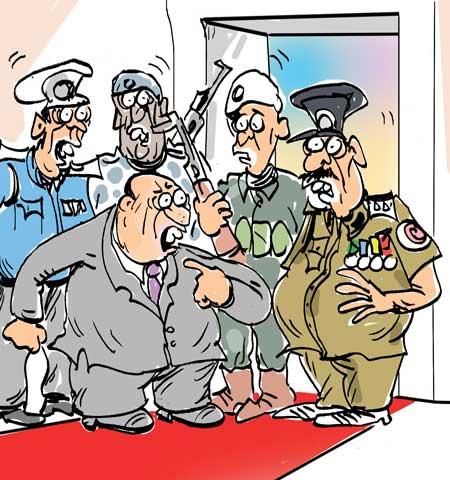 Practically every guest was subjected to a security check. No outsider was allowed to enter the venue of the wedding ahead of the time specified.

By the way, the security personnel had occasion to flag down at the main entrance a vehicle that arrived ahead of the guests' time. The visitor told the security personnel that he wanted to go to the hotel.

"We can't allow anyone to enter the premises ahead of the guests' arrival time!" a security guard told the visitor.

"How can you stop me! I must go in!" the visitor insisted.

"Sorry, we can't allow you to go in!" the security guard put his foot down.

Then the visitor asked: "Do you know who I am?"

"No matter who you are! We can't allow you!" the guard said.

"I am the father of the bride! Allow me to go inside at least now!" said the visitor.

The security guard allowed the visitor to proceed after checking his identity.