---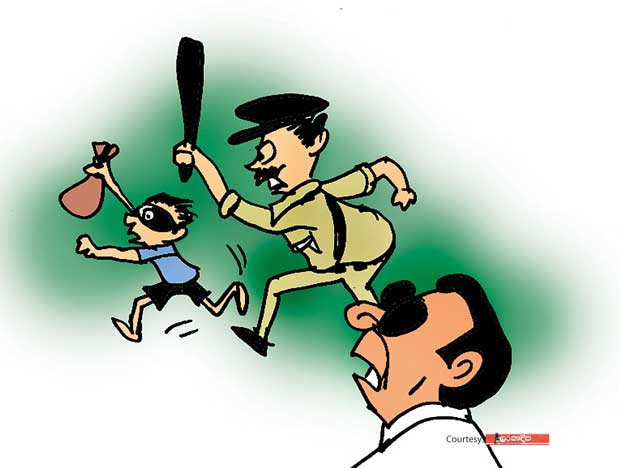 There is an OIC of a Police station in a town with a landmark bridge that serves as a link between Kurunegala and Gampaha districts. This OIC has already earned a reputation as an upright and honest officer enforcing the law to the letter against the illegal loggers and sand miners in his area.

However, the OIC has incurred the wrath of a powerful purohita hailing from the same area for refusing to go soft on his political lackeys engaged in illicit logging and sand mining on a massive scale.
Meanwhile, a rumour abuzz in the area says that the purohita is pulling every possible wire to have the OIC transferred out to a faraway station.