---
This local politico had grabbed a portion of a land, originally set apart for constructing a public toilet complex, to put up a three-storey mansion for himself and had proceeded to construct a parapet wall around the mansion spending Rs.1 million of public funds.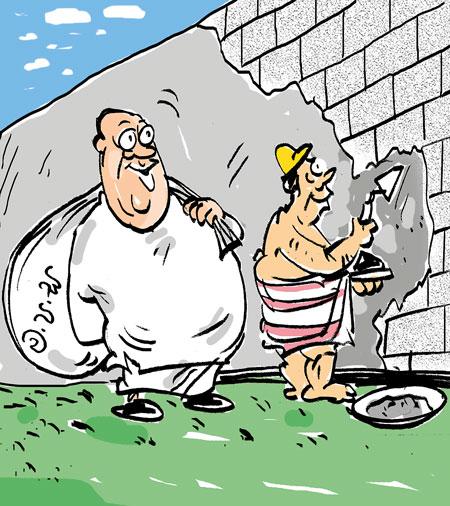 This politico, no more in power, had once been misusing the resources of the local body, treating it as his private property, they say.

The new head of the local body has already ordered a probe into the alleged irregularities of his predecessor's term.