---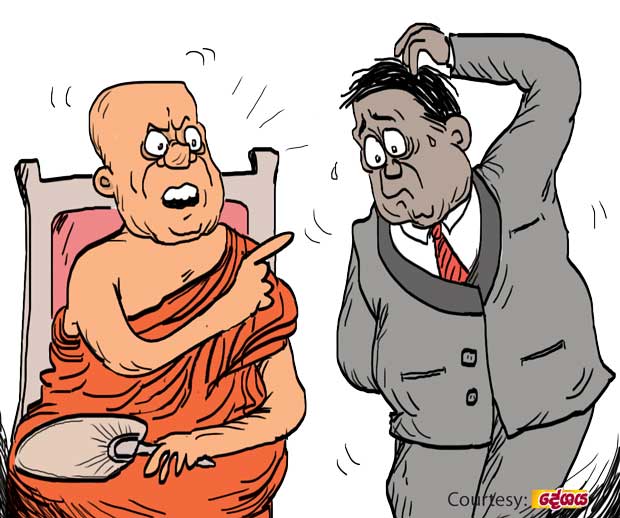 The diplomatic mission of a European country that played a lead role in the aborted peace bid celebrated the country's Independence Day at a function held in the mission premises recently.

Two Buddhist prelates who were actively involved in the efforts to bring about peace and good governance in the country were among the distinguished guests present at the function. At the tea party held at the conclusion of the main function, a burly purohita from the Colombo district holding a key portfolio approached the two Buddhist prelates and greeted them respectfully.

Before the purohita could utter a word, one of the prelates launched into a scathing tirade against him: "We also did a lot to bring this government into power. Some people have forgotten that and I was waiting to remind you of the role we played…You can't take us for a ride…"

The prelate went on with his harangue while the other monk from Nugegoda, a close friend of the purohita helplessly looked on. The poor purohita who had to suffer humiliation in the presence of a distinguished gathering might shun the Rukmale temple like a plague in the future, they say.