---
A close elderly relative of a prominent joint opposition member stole the show when he was invited to address a public function held recently at Pelmadulla to mark the distribution of fertilizer subsidy to small tea holders.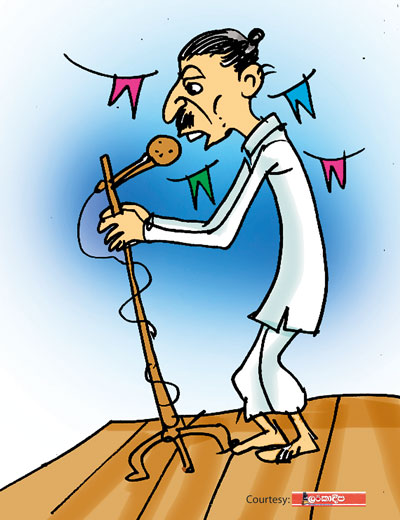 This elderly person, well known in the area as Heen Bappa, treated as a special guest speaker, is a paternal uncle of the JO stalwart. Two purohitas who were seated on the stage had spotted the famous Heen Bappa in the audience when the proceedings were underway.

Heen Bappa had immediately been invited to take a seat on the stage and later to address the gathering.