---
A Green party deputy has begun breathing fire and brimstone at high-ups in both main political parties.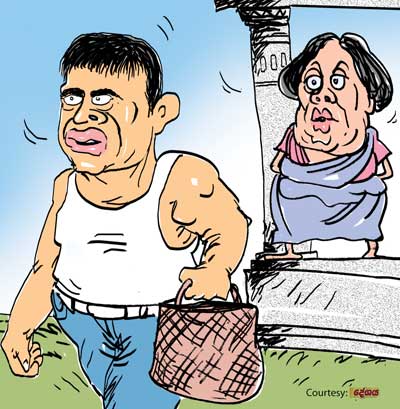 Finding that the deputy was going too far, the party authorities had told him to leave the party if he was unhappy instead of tongue-lashing even the party high-ups while staying pat in the party. However, that admonition could not bridle the deputy's sharp tongue.

Meanwhile, some sections in the party started wondering whether the deputy meant business or simply staging an act. And some of them while making discreet inquiries stumbled on the reason why the deputy had suddenly gone gung ho: he was only paving the way for a young man from a prominent political family in the Gampaha district to enter the political arena.

The young man whose mother, grandfather and grandmother held high political office in the country had got disgusted with politics when his father who too was a high profile political figure was assassinated. However, he has now given his consent to enter national politics from his ancestral bastion. The deputy who is also closely related to this young man is quite willing to create the necessary vacuum in the Gampaha district for the young man to fill.

A former purohita hailing from Moratuwa too has given his blessings for this arrangement, they say.