---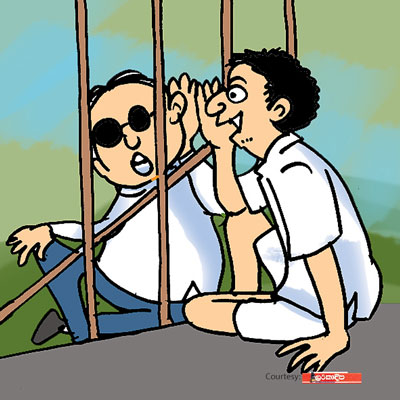 A prominent purohita in yahapalanaya on a recent visit to the main state-run lodge had reportedly spent about one hour chatting to a politico serving time there.

The privacy of a guard room had been provided to the duo for their intimate conversation which later took on the complexion of an animated discussion.

The boarders here are allowed only a grace period of 15 minutes to speak to their visitors. Although this rule is strictly applied to the ordinary boarders, it is always relaxed in the case of this politico–boarder.

Although there are strict restrictions on what visitors to the state-run lodge can bring in, no such restrictions are enforced in the case of this privileged boarder's visitors, they say.