---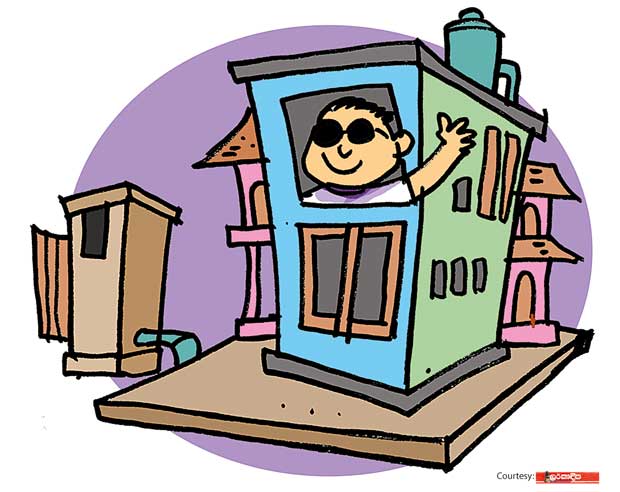 A politico is said to have put up a posh residence on a 10 -perch block of land earmarked for a cesspit for the district headquarters of a movement dedicated to support the physical and mental development of young people.

The movement's district chief had on the sly transferred the ownership of this block of land to the politico who is a close buddy of his.

The district chief had stalled the construction of the cesspit to buy time to hand over the piece of land to the friendly politico, they say.