---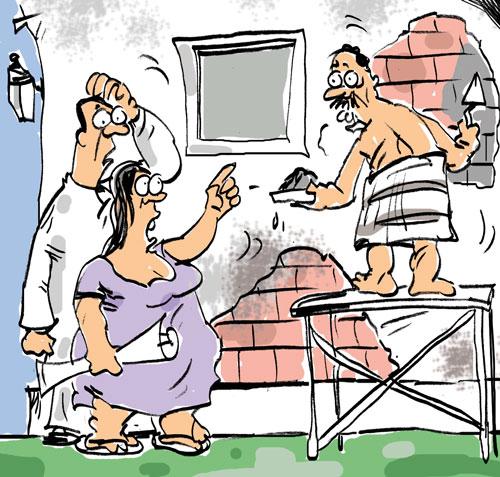 There is an official bungalow belonging to the august assembly in a cinnamon garden. The fact that the better- half of a white-collar high-up of the assembly has taken over the responsibility of supervising the new look being given to this bungalow these days is raising many an eyebrow, they say.

Meanwhile, a rumour afloat says that a new look is being given to the bungalow as the white-collar high-up has decided to move into it shortly. An outside establishment had been housed in this bungalow some time ago.

Some staffers of the assembly openly wonder whether it is proper for the high-up to appropriate this bungalow for his occupation when he owns a house in a city suburb, they say.