---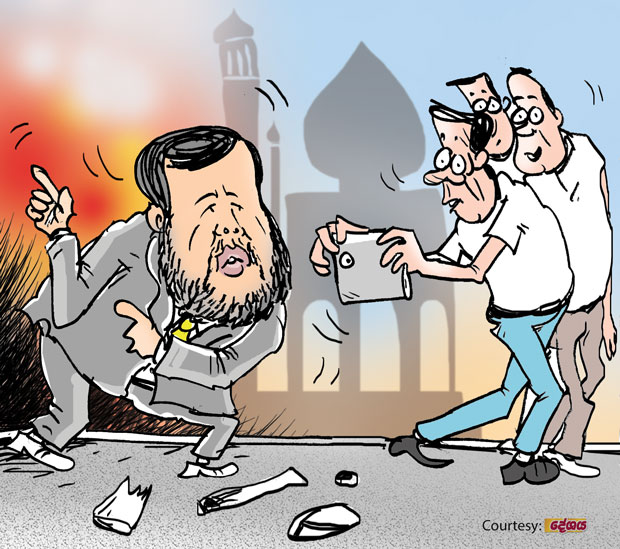 In a bid to diffuse the tensions still running high in the Galle area, several purohitas, last week visited the place where violent clashes had broken out.

Some of them, of course, were keen on getting the best possible publicity for their peace-making effort, they say.

Among the VIPs who made it to the area was the 'wizard' of Wilpattu fame. He had planned to go round the area to make an assessment of the damage caused by the violence.

However, a keen disappointment awaited the purohita as he got down from his limousine. There were no media personnel or video crews to place on record his arrival. He was highly upset when he found there were no media people to cover his inspection round either.

Undeterred, the purohita asked one of his aides to video his tour from A to Z on his smart phone. But he suddenly realized the aide was doing the video coverage without a running commentary!
On a sudden brain wave, the purohita took over the job of making the commentary himself while the aide was videoing.

At the end of the day, the purohita did a good video coverage of the misery and suffering that the victims of the violence underwent and posted the footage on the Facebook as well.