---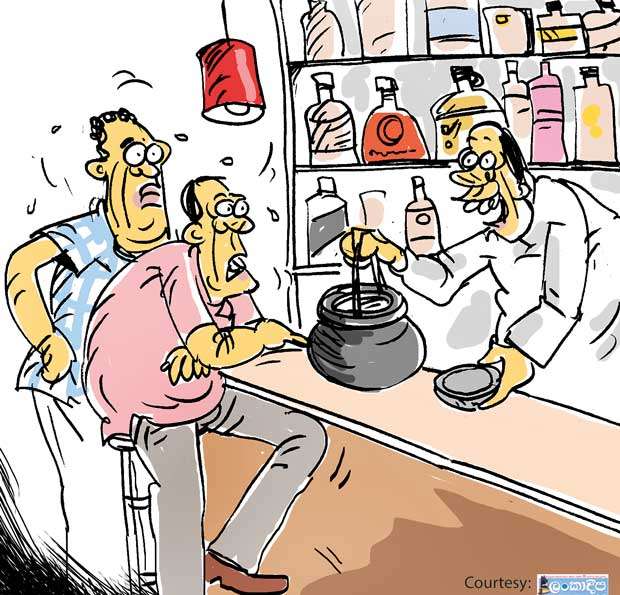 A group of politicos paid a visit to some close kin of a prominent political leader at the periphery on invitation the other day.

The group who looked forward to a day of fun and pleasure was warmly welcomed by the host at his posh residence located on a sprawling 15-acre estate. He first took them round his novel showpiece – the models of Atamasthana - eight leading Buddhist shrines in the country put up on the estate.

The 'pilgrimage' to Atamasthana over, the host now proposed that they accompany him to the bar inside his residence. The guests were thrilled that they could have a 'shot' or two before a possible sumptuous lunch being readied for them. And they happily followed him to the bar.

However, it was not whiskey and brandy they were served, but coconut toddy from a big clay pot! However, there was not enough toddy to go around either. And what was offered as 'bites' were pieces of fried dried fish.

What was worse was that the guests had to call it a day after the toddy treat for there was no invitation to lunch!

The group had their midday meal at a wayside restaurant on their way back to Colombo, they say.