---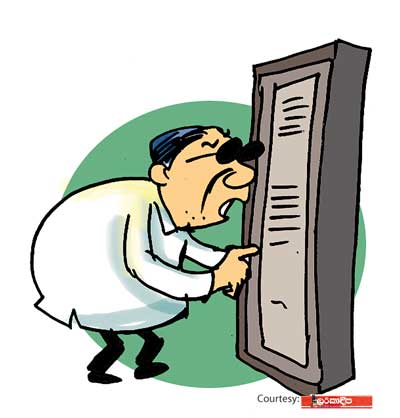 A provincial council administration has decided not to mention any name other than that of the chief guest in their invitation cards or commemorative plaques in future.

This is a sequel to an ugly scene created by a deputy purohita at the unveiling of a commemorative plaque the other day.

The deputy present at the ceremony flew into a rage on finding that his name was missing from the legend inscribed on the plaque and abused the event's organizers in filth, they say.