---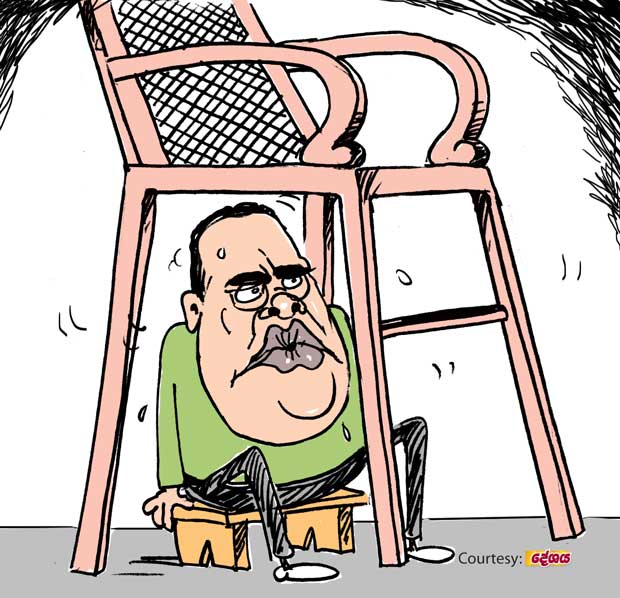 There is a top team member in yahapalanaya who is said to be lamenting that he was unable to provide jobs to the unemployed youth in his constituency except to one person during the past two years despite his top team status.

The young politico who, by the way, was responsible for firing the first telling salvo at the previous regime that paved the way for heralding yahapalanaya was assigned a key ministry with a State-owned undertaking coming under its purview which is a veritable gold mine for generating job opportunities. However, the head of this undertaking being a member of a very high family in the country is much more powerful and its chief executive is still more powerful than the top team member, they say.

The highly disconcerted purohita has vowed during a chat with an economic whiz-kid in the JO that he was biding his time before taking a momentous decision about his political future.