---
This provincial political chief is said to be clever at quickly adjusting his sails for an easy ride with the wind.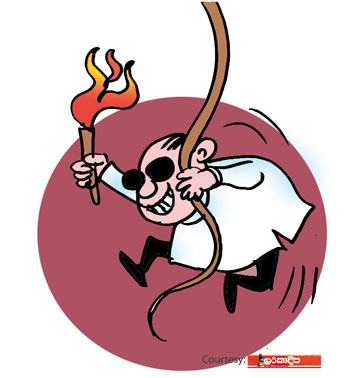 This chief was a close buddy of a former powerful politician when the latter was at the height of power. However, these days he uses every trick in his bag to avoid meeting the onetime mentor whenever the latter is due to attend some public function in his province.

By the way, this provincial chief makes it a point not only to sing praises of the new political boss at all public functions, but also to accord a right royal welcome to him whenever he makes a private or an official visit to his province.

This chief also very often takes to task his former boss for his 'misdeeds in the past' both in private and public, they say.