---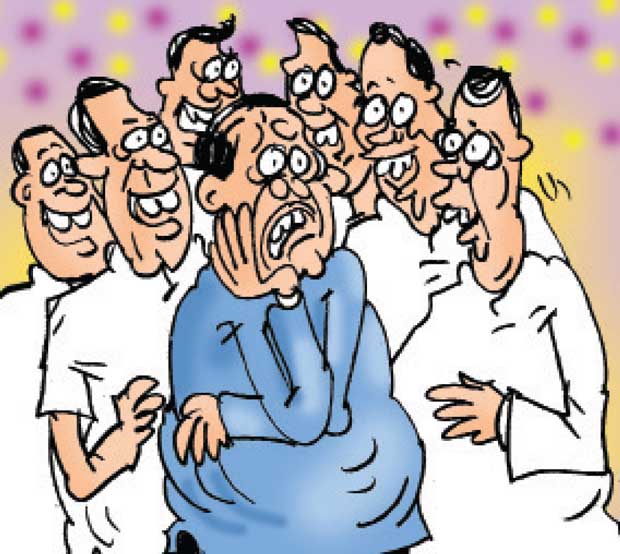 A prominent purohita from Wayamba has reportedly said at a bash the other day that he was thoroughly disillusioned with the yahapalanaya, but continued to remain in it as he had no other alternative.

The purohita had expressed his candid opinion and sentiments about the government at a get-together of the retired military top brass.

Some guests at the bash had told the purohita to quit the government if he were unhappy about the way it was being run. "After all, nobody forces you to remain in the government," they had observed.