---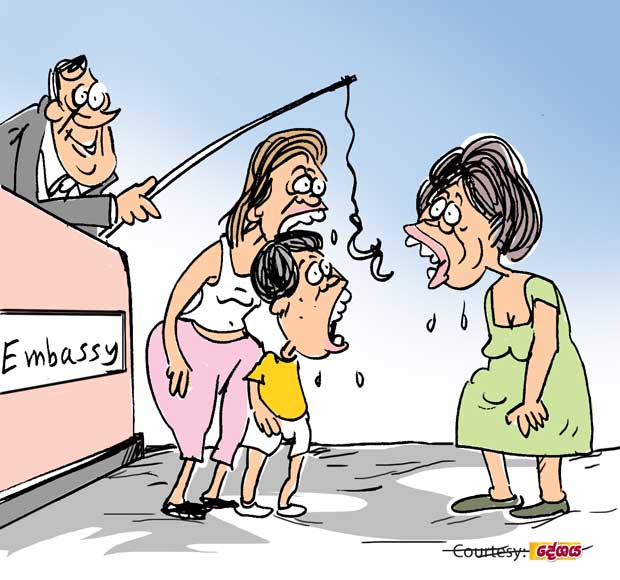 There are several countries keeping a coveted eye on our country for their own purposes. Two to three powerful Asian countries are among them. In fact, these Asian powers are in a race to strike deals with our country.

Given the keen competition between these Asian powers to grab what they could from this country, some of these powers have resorted to certain unethical ways to hook certain purohitas handling key portfolios.

For example, Colombo-based diplomats of some Asian powers have enticed the family members of some powerful purohitas for using them as conduits for influencing the latter, they say.

Number One has already received reports from the national intelligence about several purohitas whose family members have been inveigled by diplomats. In fact, he has already reprimanded one or two senior purohitas in this connection, they say.