---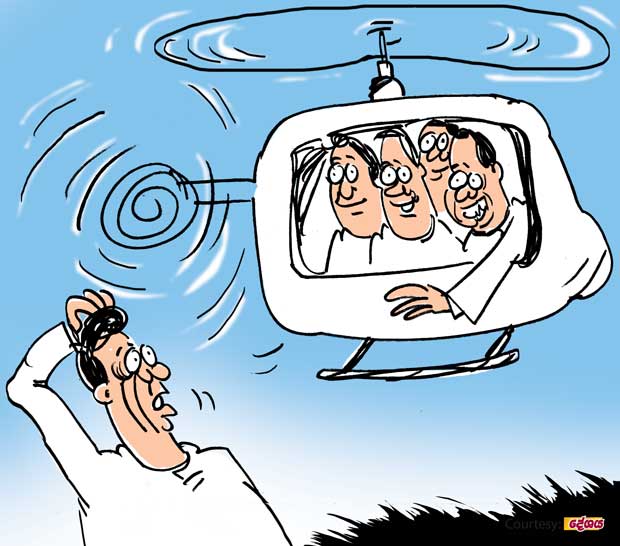 A yahapalanaya deputy from the Puttalam district planned to attend a wedding at the residence of a billionaire friend in the Batticaloa area along with a group of friends from a foreign country.

As they wanted to return to Colombo the same evening after attending the wedding, the deputy booked an air force plane for the round trip and made the advance payment as well.

He also submitted a list of passengers due to travel on his reservation to the air force authorities two days ahead of the date of travel as required. The name of the deputy headed this list.

Shortly after the submission of the list of passengers, an air force high-up rang up the deputy and told him to cancel the booking as the flight had been disallowed.

The deputy, flabbergasted on hearing about the cancellation of the flight, challenged their decision saying that he had already paid for the tickets. However, his protests were of no avail.

A highly disconcerted deputy who later made discreet inquiries learnt to his surprise that the air force authorities had received from above a list of persons who should not be allowed the facility of air travel by air force aircraft and his name too appeared on it. He also learnt that this list included the names of Betel leaf Diyawanna members including those at purohita level whose allegiance was under suspicion.

The deputy then realized that his name too had gone into this 'black list' due to being in the company of the former boss during a recent visit to the country of the Rising Sun.

Of course, the flight was later restored when the deputy withdrew his name from the passenger list. So he finally made it to Batticaloa to attend the wedding by land while the group of friends got there by air.