---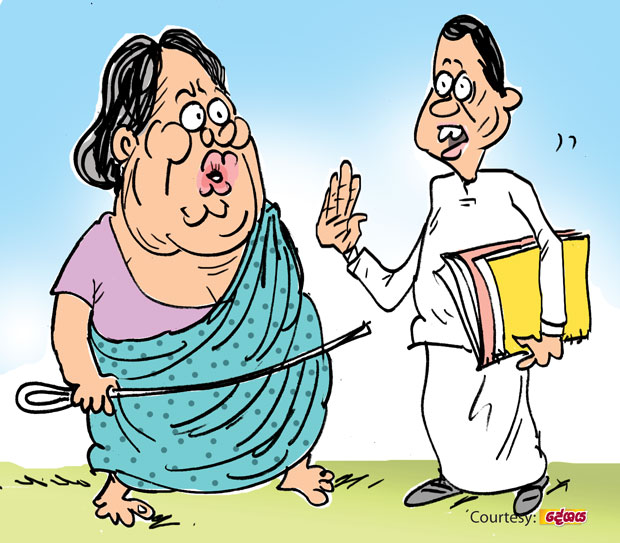 The subject under discussion was expediting legal action against onetime big guns who committed grave offenses during the previous regime.

The participants included a government authority in the highest echelons, a powerful former Madam and several members of the top team in yahapalanaya.

Citing a number of pending cases relating to some grave crimes committed in the past, the participants queried why there was an inordinate delay in bringing the culprits to book. In response, the head of the department responsible for law enforcement, analyzing case by case, explained what they 'could do' and 'couldn't do', they say.

However, the former madam and the other political bigwigs, disdaining the explanation proffered by the legal chief argued that all cases they cited were 'could do' ones. When verbal barbs were generating heat, the high political authority intervened saying, "We have to respect the legal opinion coming from the proper authorities." And that ended the heated exchanges, they say.