---
The JO's rebel Kalutara politico who is up in arms against the military sibling's candidacy for the top office had called on the Pohottuwa ideologue the other day.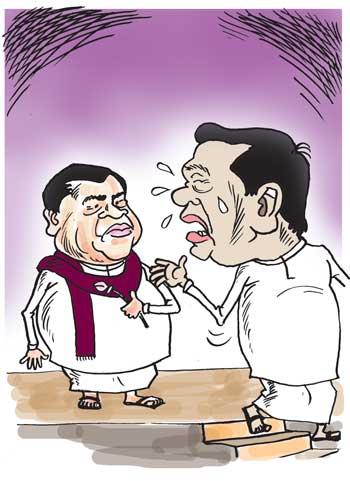 Explaining the purpose of his visit, he had told the party ideologue that he had decided to quit the party. He had proceeded to account for his decision.

"When I attend the party's group meetings, none of them would talk to me and nor would they look me in the face!"

The Kalutara politico also had told the ideologue that he did not mind giving up his Badulla organizer post adding:

"However, my son will continue in the party. I hope you will place him in charge of Agalawatte!"

He also had made an appeal that his 'Golaya' (acolyte) be appointed the organizer for Matugama.

The ideologue had agreed to comply with his requests. However, his positive response to the Kalutara politico had drawn protests from Pohottuwa activists in the two electorates, they say.