---
A meddlesome daughter of a powerful purohita has become a nuisance to the white collar high-ups including the Ministry secretary and heads of departments coming under the purview of the Ministry, they say.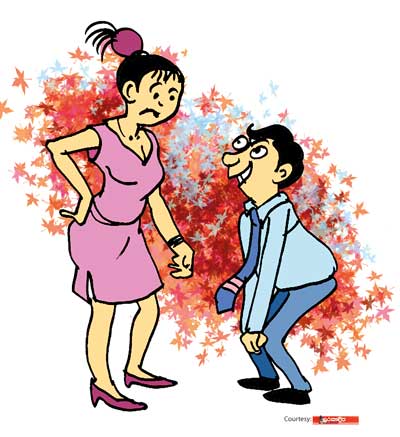 She has made it a practice to coerce the white collar high-ups into awarding project contracts to her friends and generally running all financial affairs according to her wishes.

This female fluent in English would speak to even non-English speaking white collar ones in English, and some of them would meekly say, "Yes, Madam, Okay, Madam" and sign the documents presented to them by her.