---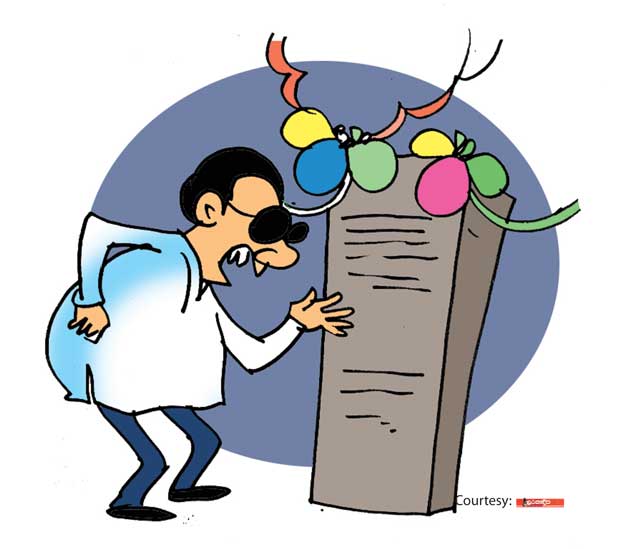 A hullaballoo that suddenly broke out had marred the opening of an outstation Police Headquarters.

The uproar had occurred, when the politico who unveiled the commemorative plaque, discovered to his dismay that his name was missing from the inscription on it.

All the VIPs who attended the ceremony had learnt about this glaring shortcoming only after the unveiling of the plaque.

On inquiry, the departmental authorities at the periphery had explained that they did not look into the matter in advance, as they were informed by those above them that the Head Office had taken over the responsibility for making the plaque.

Highly affronted, the politico had after the incident cold-shouldered the Head of the Institution and refused even to occupy the seat next to his, reserved for him at the proceedings that ensued.