---
This secretarial one who captured a picture of his politico boss for an election poster, while the latter was appearing in court as an accused in a case, was ordered into remand custody for six days!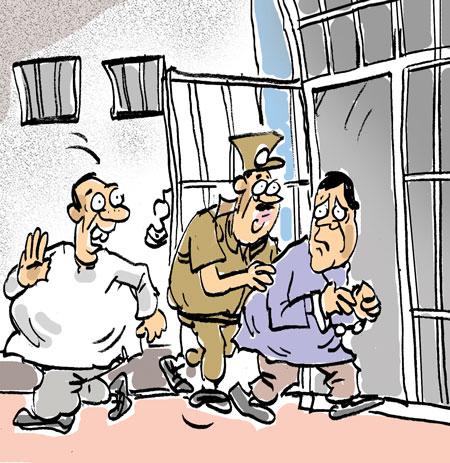 The secretarial one had thought that politico's picture taken inside the court would be an ideal one for an election poster.

The politico who got a seat in the august assembly thanks to very political authority is said to be set to enter the fray from the Pohottuwa list.

By the way, the politico who was accused of having in his possession some firearms illegally was enlarged on bail, but his secretarial one was taken to remand prison, they say.