---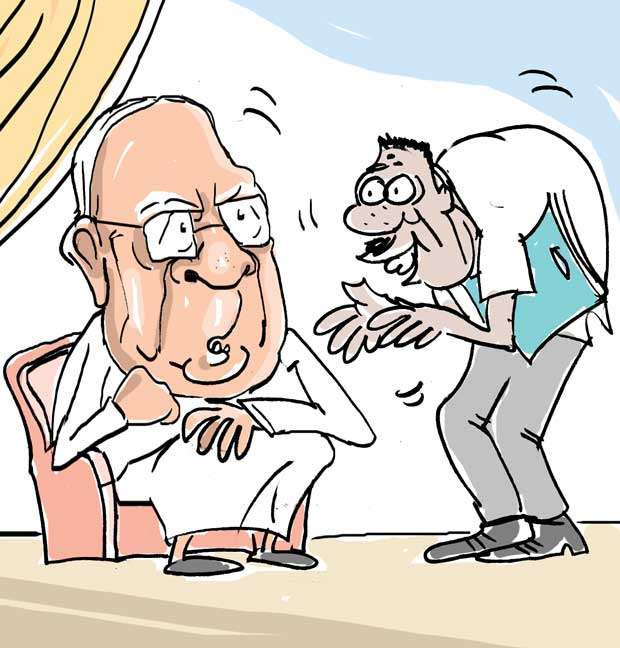 There is no letup in the bitter feuding going on between the Northern alliance bigwigs and the big Wig in the North, but the peacemakers have not given up their hopes either, they say.
On the heels of the peacemakers' latest bid to arrange a meeting between the two parties in Colombo, Wig himself had rung up the elderly leader and proposed September 5 for peace talks in Colombo. However, the proposed round had to be postponed in view of the opposition protest fixed for this day.

Later, the peacemakers keen on working out an agenda for the deferred roundtable had contacted the elderly leader to consult in this regard.
However, they had been shocked when the elderly leader had retorted: "What peace talks! I can't recollect having promised to attend any peace talks!"

Not to be outdone, the peacemakers, had, nevertheless, succeeded in refreshing the aged leader's memory about the promise he had made, they say.