---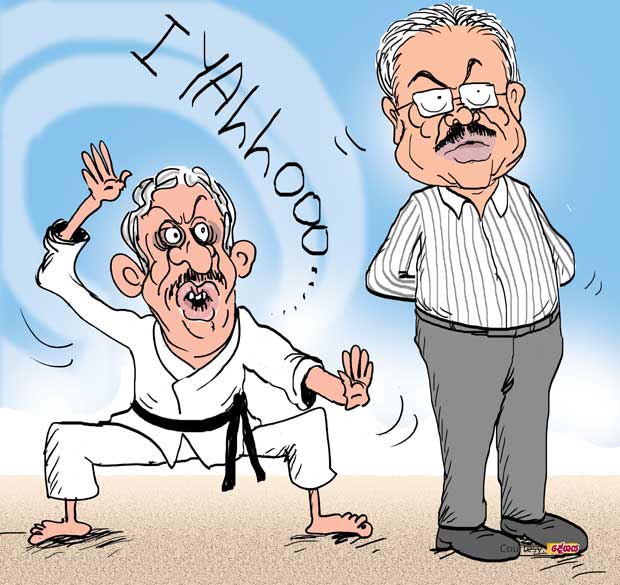 The war hero of 'Flame' fame has challenged the former defence secretary for a debate with him over a TV channel.

The old soldier stung by a rebuke by his arch rival is in a belligerent mood these days, they say.
He has requested several electronic media institutions to organize the proposed debate and he is unhappy that none of these institutions has so far taken the initiative to comply with his request, informed sources say.