---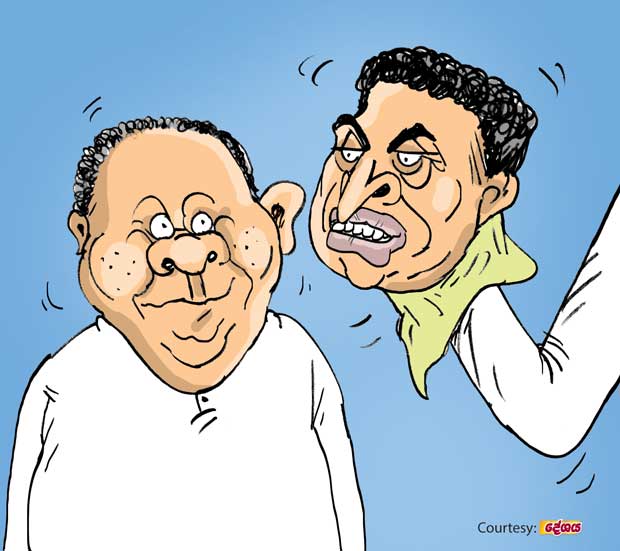 A Green party bigwig who once held a key portfolio tried his level best in the recent past to regain a niche in the hierarchy.

However, both Number One and Number Two were forced to turn down his appeals made through third parties due to a howl of protests that arose from several quarters.

Not to be outdone, the politico had got hold of a few vociferous Green backbenchers and after hosting them to a grand treat had told them: "You all have suffered an injustice just like me! Therefore, we have to put up a good fight, but we have to plan out a strategy to make it a success!"

After working out the nitty-gritty of their plan, the big politico sent a faithful member from Kurunegala to meet a Blue party senior from the hills who once got into hot water by talking out of turn.

According to what has down the grapevine so far, the emissary had asked the senior one from the hills to take the initiative to dislodge several Green bigwigs from the seats they are currently occupying in yahapalanaya.

Having received a positive response, the big politico and his faithfuls are now awaiting with bated breath a sensational major move from the Blue seniors, they say.