---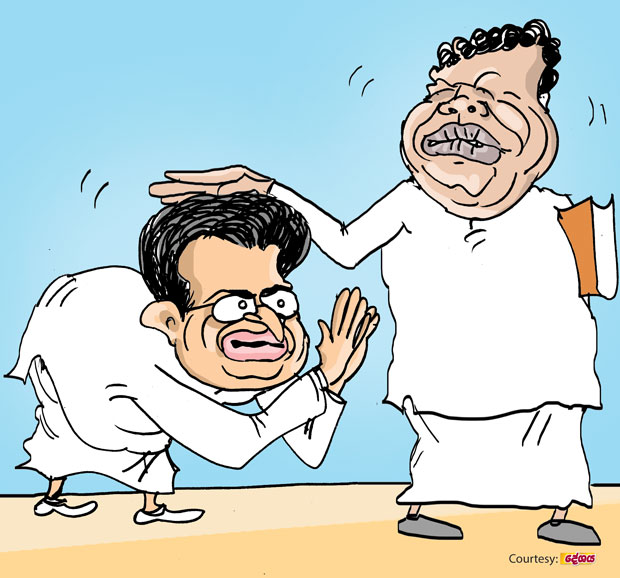 The Pohottuwa leaders recently had occasion to witness a spat between a teacher and a pupil at their headquarters.

The exchange got so heated, the teacher – the former tuition master – nearly walked out in a huff, they say.

The former tuition master and his talkative pupil of pure heritage fame were involved in a discussion over the selection of nominees to be fielded on the Pohottuwa list at the upcoming polls when the latter flared up over the 'poor quota' allocated to his political party.

However, the other Pohottuwa bigwigs present intervened and settled the issue to the satisfaction of both parties.

In fact, the Pohottuwa leaders had a pleasant surprise when the pure heritage pupil went down on his knees and worshipped the former tuition master by way of his peace offering.