---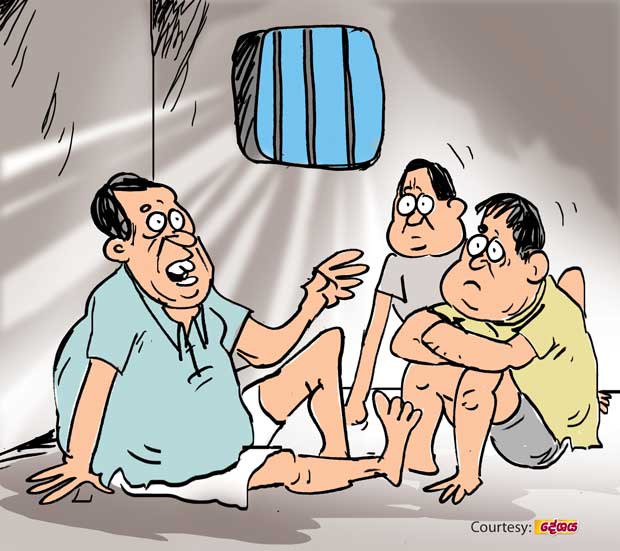 A former top cop who headed an elite force had to spend a few days in the state-run lodge at Welikada.

The indignity this cop had to suffer had come as a surprise to many people in high places who had a high opinion about his integrity. And some of them had asked him how come he had to suffer this fate.

The cop pressed by well-wishers, had confided in some of them a sensational revelation about the persons behind the move to send him to the Welikada lodge. "I had to take disciplinary action against him for leaking highly sensitive informations to some foreign diplomatic missions. I had to go on retirement in due course. But our friend is occupying an important chair today. That's how you find me in this tangle!"

The cop's revelation has reached the highest echelons in yahapalanaya and a head is likely to roll if a proper inquiry is held, they say.