---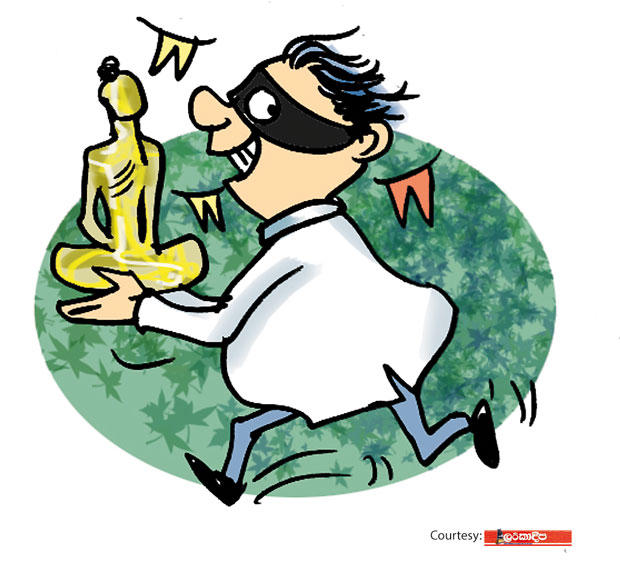 The chief monk of a temple located in a locality hallowed by the visit of the Enlightened One passed away recently and while the Dayakas were busy making preparations for the cremation a well-known politico had quietly taken away a gold Buddha statue that had been a long standing precious possession of the temple.

Once the cremation was over, the Dayakas were shocked to find the gold statue missing and the hurried inquiries made revealed that the politico had taken it away.

They rushed to the politico's residence and demanded why he took away the precious statue. "I took it with me to ensure its safety fearing someone would take advantage of the commotion in the place to disappear with the statue," was the politico's reply.

The Dayakas told the politico: "Now that the cremation is over, please bring the statue back to the temple."

The politico caught with goods readily complied with their request, they say.