---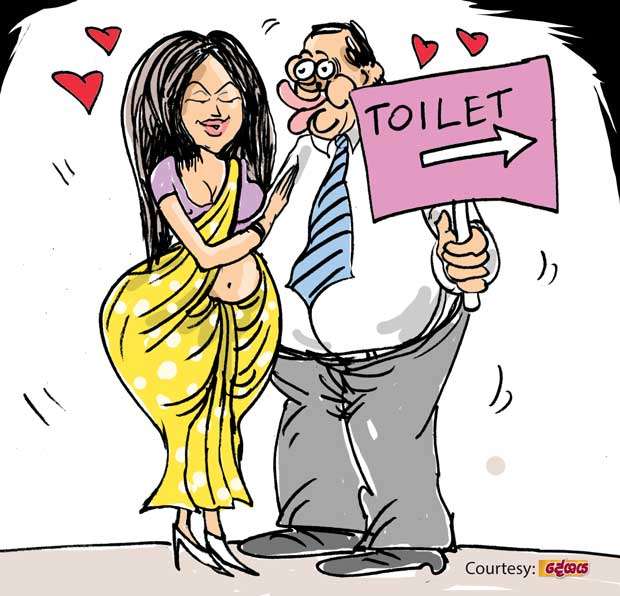 A big row over the question of a toilet is said to be brewing these days at a key government office located at a very high level at a high rise building the city, they say.

There is no toilet for those working in a certain division of this key office and they are compelled to climb up to an upper floor to share this this facility with those working on that floor.

Meanwhile, a certain high-up in charge of vital documents working on the upper floor where the facility is available has offered his cubicle to be converted to a toilet for the specific use of those working on the floor sans a toilet provided that some space for him to work is set apart on the latter floor.

Meanwhile, the chief of the maintenance division who had made inquiries as to why the high-up was prepared to give up his comfortable cubicle in preference to an improvised work desk on another floor, had learnt that there was a romantic undertone to his selfless offer. The man was in love with a lady on the floor sans a toilet and her nearness to him was more worth and desirable to him than the comforts of his spacious cubicle on the upper floor.

However, the authorities concerned turned down his generous offer and are said to be looking for suitable space elsewhere to construct a toilet.

The course of true love seldom runs smooth, they say.