---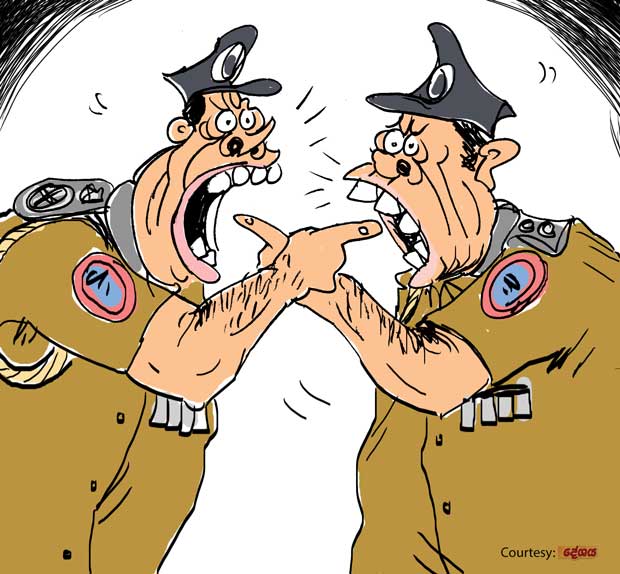 A heated exchange between two top cops that narrowly stopped short of fisticuffs witnessed at a high-end city hotel the other day has created a sensation in political circles. A powerful purohita in yahapalanaya was the cause for their verbal duel, they say.

One of the khaki duo involved in this affair was a top one from an undercover investigative arm and the other was a character of similar status from the intelligence arm. The twosome was somewhat loaded when they got drawn into a discussion on their onerous duties and the difficulties they were facing about wrapping up some important highly sensitive cases. The top sleuthhound had suddenly flared up when his intelligence counterpart pointed out that the probes into the charges against certain big guns of the previous regimes were grinding too slowly and that they all had to share the blame. "Why do you overlook how much I have sweated to finalize the cases I have already filed?" he had angrily demanded.

Not to be outdone, the other one queried the other why he was sitting on the case of the sensational murder of the newspaper editor when there was sufficient evidence to institute legal action. "Aren't you dilly-dallying on the case because that Lokka is keen on shielding the accused?"

The sleuthhound appeared stumped for words. He looked daggers at the intelligence cop and walked out saying, that he would give a reply at the proper time.