---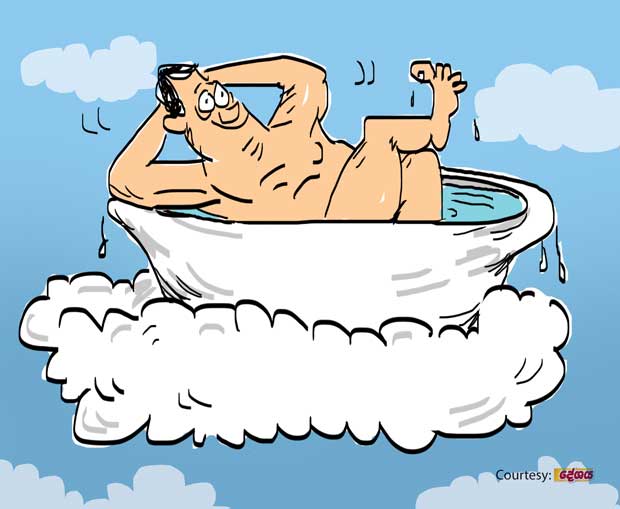 The main character in this story is an economist and a bigwig holding purohita status in yahapalanaya.

The house he was occupying located in a city suburb is now under repairs by a leading construction company in the country.
As he has to live somewhere until the repairs to his house are completed and is ready for re-occupation, he has moved into a luxury suite in an apartment building in the city.
The monthly rent for his apartment which is to be paid from the government coffers is about Rs.1.5 million a month. And after all, the bigwig has picked a place to live-in in keeping with his status, they say.