---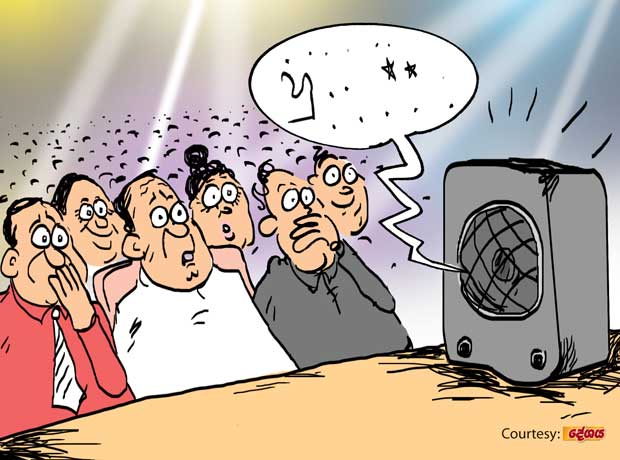 It was a glittering awards ceremony and the venue was a super theatre hall. The spacious hall was packed with film stars, artistes from all other fields of art, leading politicians and VIPs from various other sectors in national life.

The chief guest, a very high political authority in the country was a bit late in arriving for the grand event.

When the chief guest entered the hall, a high-up of the institution that organized the event was addressing the distinguished gathering. He did not appear to have noticed the arrival of the most distinguished guest and continued to hold forth regardless. He presently concluded his self-congratulatory commentary and handed over the mike to a cinema artiste who was the master of ceremonies.

The cinema artiste blew into the mike as usual and was about to start speaking when the sound system went haywire. The volume of the system suddenly increased to an ear-splitting pitch. The distinguished guests seated in the front row looked highly disconcerted. Meanwhile, an obscenity escaped from the lips of the highly agitated sound control technician and unfortunately the filth he uttered involuntarily, sounded loud over the public address system for all and sundry to hear it clearly!
Everyone present including the chief guest looked highly embarrassed and some guests grimaced with disgust.

The high political authority later rebuked the 'media personality' who had invited him to the ceremony that turned into a poor show, they say.