---
With the big poll only a few months away, several hopefuls new to politics have already announced their intent to enter the fray, while some likely heavyweights from among political veterans are yet to announce their candidacy.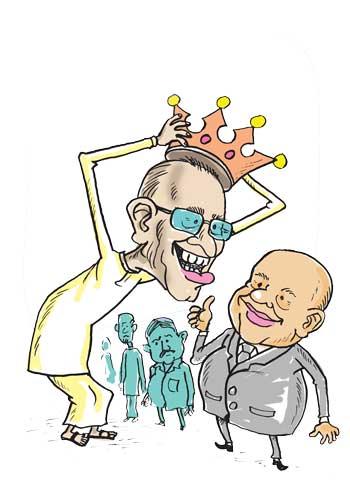 There is among the newcomers, an aspirant, a member of the black-coated gentry barred from practice at the moment, who has been steadily campaigning from social media platforms having announced his candidacy several years ago.

This 'blackcoat' who has gained much publicity through the social media is said to be meeting the likely candidates for the big poll these days and appealing to them to stand down making the way for him to become the 'common candidate'.

One or two businessmen who have already announced their candidacy for the big poll approached by the 'blackcoat' are said to have promised to stand down in support of the latter's candidacy, but they continue to make preparations to enter the race ahead, they say.